The management team are responsible for the day to day management of council services.
Senior officer declarations
Whilst the Localism Act 2011 Chapter 7 only requires Local Authorities to publish elected members interests online, we have provided senior officers' declarations below:
Chief Executive/ Head of Paid Service - Neil Shaw
Neil has been the council's Chief Executive since January 2020. He is responsible for managing the Corporate Management Team and has overall responsibility for the council delivering on its four major priorities. He has over 20 years experience in local government and the private sector, working in a range of local authorities across the country including; Great Yarmouth, Bradford, London Borough of Redbridge, Maldon and the Local Government Association.
Director of the Rossendale Together Barnfield Joint Venture
Director of Waterton Academy Trust
Governor at Valley Academy
Clerk, Walton Parish Council
Board member, Lancashire Skills & Employment Advisory Panel
Head of Finance / S151 Officer - Karen Spencer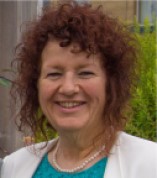 Karen joined the Council in March 2020 as the Head of Finance, she has responsibility for managing the Council's finances. Karen is a Rossendale resident and has over 30 years experience in financial management, working in both the public and private sector. She worked at Preston City Council for the 15 years prior to joining this Council.
Head of Legal - Clare Birtwistle

Clare has worked for the Council since November 2001 and is the Head of Legal and Monitoring Officer responsible for Legal Services, Elections, Committee and Member Services and Local Land Charges. She has been a lawyer for over 26 years both in the public and private sector. As Monitoring Officer she is responsible for ensuring that the Council, its officers and councillors maintain the highest standard of conduct in all they do.
Director of Economic Development - Mandy Lewis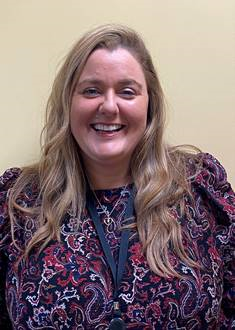 Mandy leads the planning, economic development, property and strategic housing functions of the Council; with experience in local government, she is passionate about raising the prosperity of local economies and making a real difference to communities.
Director of Communities - Adam Allen
Adam is the Council's Director of Communities, he has responsibility for delivering and improving many of the Council's frontline services within Rossendale. This includes refuse, street cleansing, parks and open spaces, Environmental Health and Community engagement. Adam also leads on customers services and IT. Adam has 20 years senior management experience working at Tameside and Middlesbrough Council. Adam also worked for 3 years as Chief Executive for the Police and Crime Commissioner for Greater Manchester, where he worked with other Chief Executives to deliver devolution and public service reform.
Head of People and Policy - Clare Law

Clare has worked for the council since September 1998 and is currently employed as the Head of People and Policy. She is responsible for managing the council's organisational development and corporate support functions including HR, payroll and pensions, policy and performance, communications, admin support, health and safety, emergency planning and business continuity. She has over 6 years senior management experience, chartered member of the CIPD and plays an active role with partners across Lancashire.